New zealand Boat marathon commission
An overseeing body that coordinates and promotes responsible boating, allowing boating clubs to organize and run events involving a series of nominated speed time trial and speed race events that all boat owners can be a part of.
All boats and competitors must meet regulations.
Events consist of two main sections – nominated speed time trial and a speed race. Depending on the hosting club these can be combined into single or split into two separate races.
All boats, regardless of class, start together in a rolling fashion, under the control of the start boat. Each class then is required to complete a certain number of laps depending on course distance. Faster classes are required to complete more laps than slower classes, resulting in most classes finishing racing at a similar time. The distance covered by the faster classes is approximately 100km stepping down to approximately 60km for the lower classes. First boat home honors can be won by boats in lower classes due to the lower number of laps they are required to complete.
Cabin boats are eligible to enter two class below their designated engine rating, while engines modified away from manufacturer specification and specific race boats are to race up one class from the designated engine rating. This again provides close racing within the classes as a cabin boat with 200hp will be competing in the same class as a runabout with 150hp.
All boats are scrutineered before each event to ensure they meet safety standards and have appropriate equipment on board. (requirements list available). Safety boats are present out on the course with a diver and paramedics on standby onshore at each event.
Competitors are to nominate a speed prior to the start of the race, which they must try and stick to as closely as possible over a number of laps. The total race distance normally around 50km. The course is measured by officials using GPS equipment and a lap time calculation is performed based on the speed nominated by each competitor, points are then given based on the lap time of each boat during the race. The greater the deviation from the nominated speed (either higher or lower) the more points given, after the race the competitor with the least points is the winner. The key is speed consistency. This event is always highly contested by fishing and cabin boats, so if you are looking for an event to start in, this may be for you. No GPS equipment is allowed in competing boats.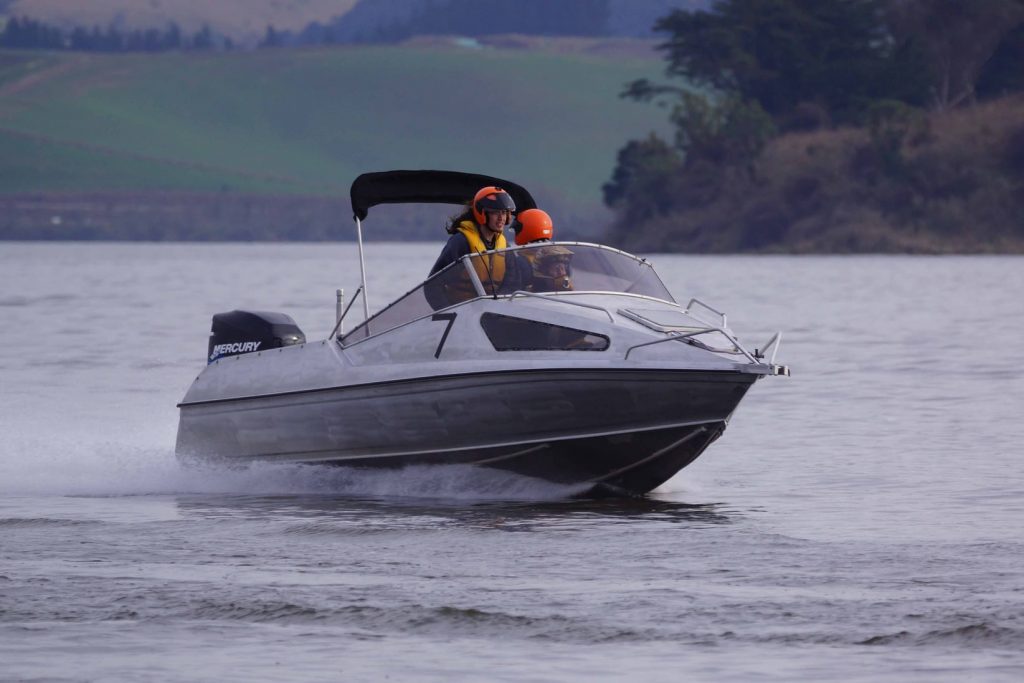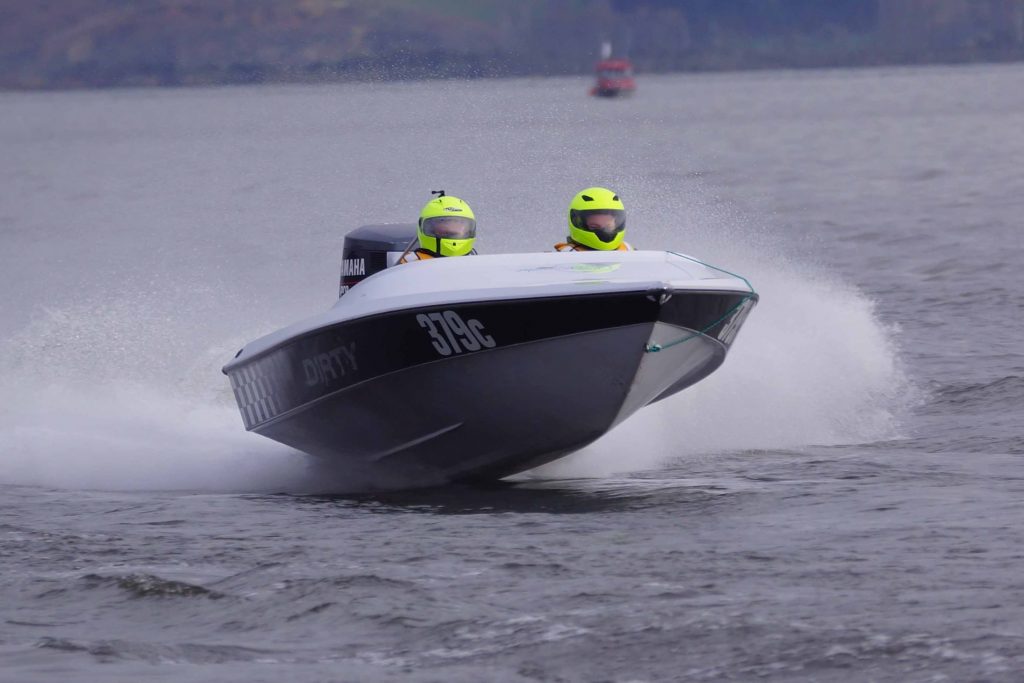 Boats are split into seven classes depending on engine size and hull configuration (refer to more info tab for class details). Catering for every craft from fishing, leisure, runabout, ski and specific race boats. This segregation provides opportunity for boat owners who would not have normally considered participating to enter a speed event and then allows for some very close racing within each class.
These are our events for this year.
Classes are defined based on hull configuration and engine size. This ensures competitive racing between similarly configured boats.
Engine manufacturer catalogues are used to define standard engines and their maximum prop rated horsepower
Standard Boat Class – B to F Class. Any outboard engine which is non-standard by definition is required to enter one class up provided they still meet the newly clarified rules for 2022 season adopted at the February AGM below:
Standard Boat Class Engine criteria, engines fitted to craft competing up a class are unrestricted EXCEPT for the following;
a. Must retain original engine capacity with allowances for factory over bores.
b. No added supercharging of any type including nitrous oxide.
c. Two strokes to retain factory original cylinder porting for year model being used.
d. Four strokes to retain factory original camshaft specifications and factory spec. ECU where applicable
for year model being used.
e. Only pump fuel available to the general public may be used, (no aviation fuel, racing fuel, methanol or
octane improving additives).
Defined inboard ratings are for 4 stroke engines, 2 stroke inboard engines are required to enter one class up from rated class.
Cabin boats are eligible to enter Two class down from their designated engine rated class provided engines are standard and run at standard class height.
NZBMC rules are in place to ensure the safety of all competitors, all boats and competitors must meet regulations set out by NZBMC to compete.  
Download rule book here.
Regular competitors will be issued a log book for scrutineering. One off entries will be scrutineered via the single use scrutineering form.
Download scrutineering form here.
With 9 different classes to compete in there is a class to suit your boat parked in your garage, whatever the configuration, as long as it meets the minimum safety requirements. Typical family boats – run abouts, ski boats and cabin boats feature regularly and often have close racing with others due to the race setup.
If racing is not for you we are always looking for pick up boats on course. Boats are positioned around the course displaying flags to indicate to drivers current race status, as all motorsport events do. They are also there to give assistance to any boat that should require it. This is an awesome way to get up close and personal on course with the boats as they are competing.
Come along and watch, all events are free entry with open pits. Everyone is free to wander around and drivers are only too keen to talk to anyone interested. If you think you may like to get involved but not convinced yet come along and talk to the members who will offer any advice they can to assist you.